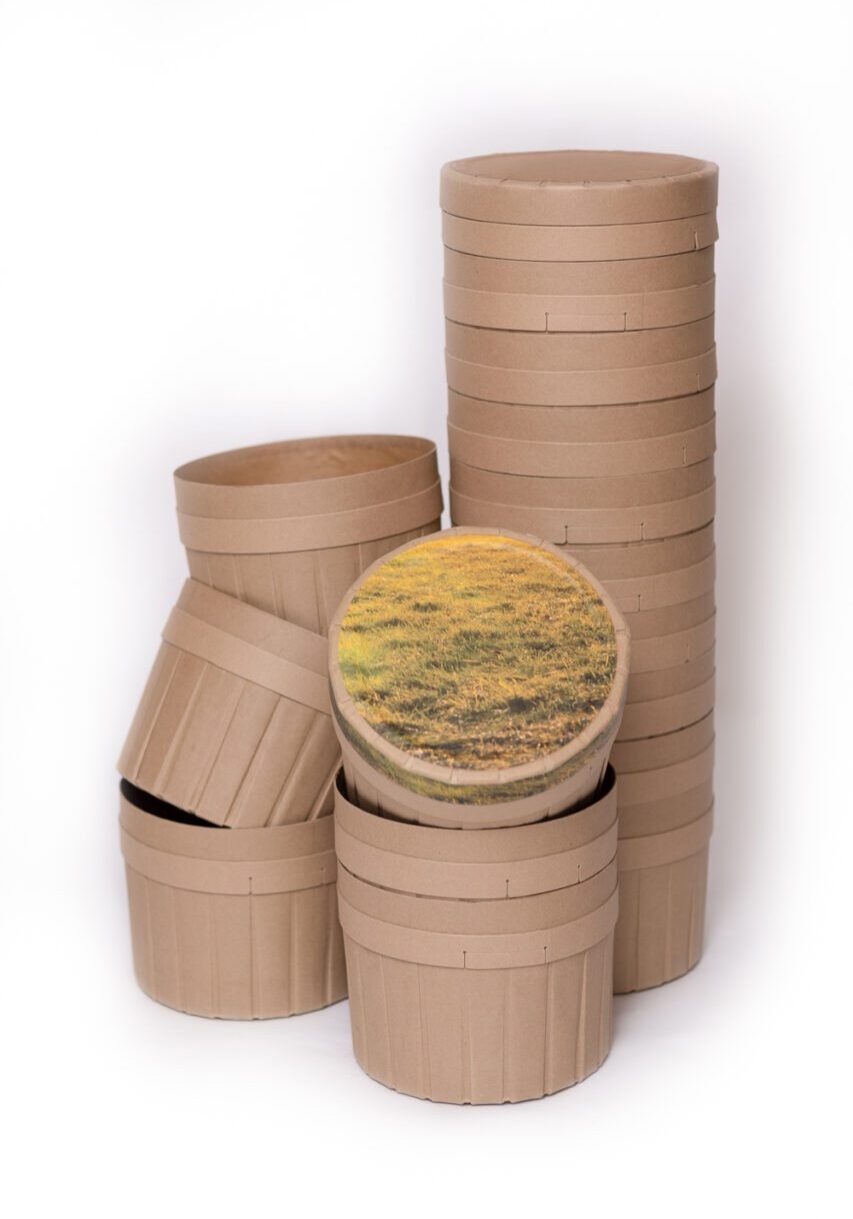 Concerned about your carbon footprint?
Fibrestar Drums has it covered. We can provide carbon emissions data for all of our products and can even show you how they compare with other types of packaging. Fibrestar Drums has done the research so you don't have to.
One of the major benefits of using the fibre drum is that it is an environmentally friendly and efficient product:
Our drums are made from natural, renewable paper and board. They are both 100% recyclable and 100% biodegradable. The paper used to make our drums is taken from sustainable, purpose-grown forests, so for every tree used, another one is planted
If stored and handled correctly our drums can be re-used multiple times. Drums that reach the end of their life cycle can be easily recycled back into paper production, used as fuel or even used as compost material
The fibre drum manufacturing process doesn't require the high levels of energy that are used for producing other common packaging materials like steel or plastic. Our drums are manufactured in normal room temperature conditions ensuring that the bare minimum amount of energy is used
The versatile and lightweight nature of our drums means that they are easy to handle and uniquely space efficient. This means lower transportation costs, easy storage and greater ease in recycling and disposal
Fibrestar Drums are here to give you all the information you need to re-use and dispose of your fibre drums in the most environmentally friendly way possible.
As members of SEFFI we are part of a global recycling network and have our drums printed with a SEFFI identification code to enable efficient recycling.
Call Fibrestar Drums for the latest advice on how choosing a fibre drum can benefit you and the environment. We'll be happy to share our expertise.