Eco-friendly
The benefit of using virgin kraft paper is that it  is durable, biodegradable and can be eaten  by animals.
Cheaper transport costs
The stackable design increases the amount  that can be transported without increasing  the pallet number.
Plastic free
As it is not plastic, it is exempt from the newly formed plastic tax and reduces the carbon footprint.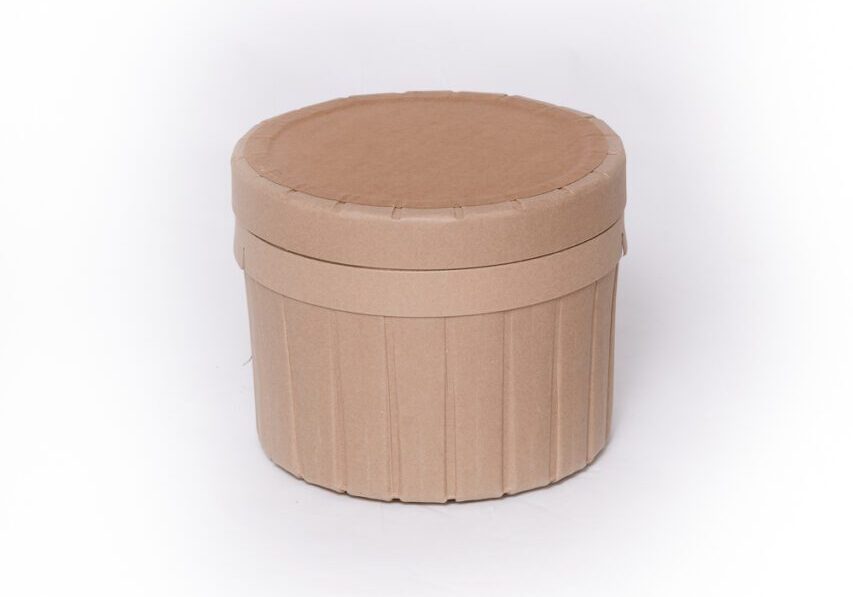 Nestub by Fibrestar is a fully biodegradable, durable and stackable paper-based tub made from recycled and virgin kraft paper. Designed to compete and eventually replace its plastic counterpart, currently being used as a go-to option throughout multiple sectors.
Nestub was developed by first understanding the weaknesses of its competition. The Fibrestar team reverse engineered the process to create a fit-for-planet product by highlighting and addressing the weaknesses individually.
Nestub shines a much-needed light on the benefits of paper as a renewable and sustainable raw material with a low carbon footprint and we intend to use it to its fullest capabilities.