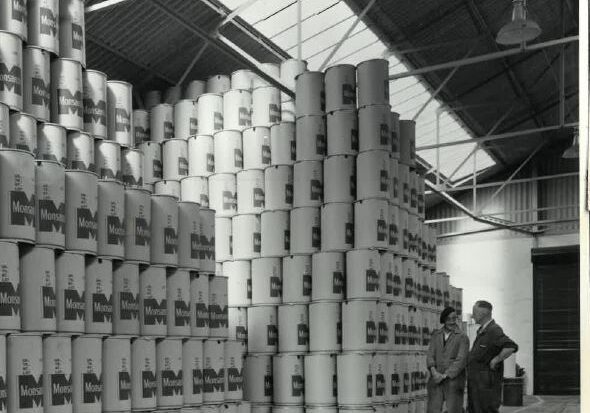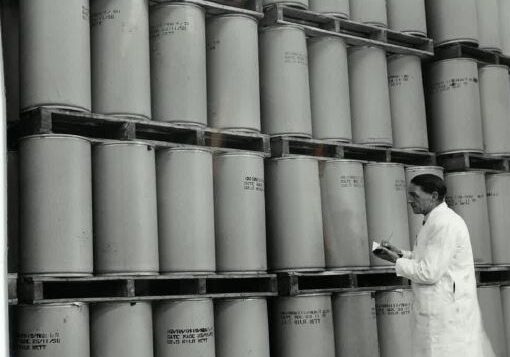 70 Years' Experience in Drum Manufacture
Fibrestar Drums began its life in 1932 as the '3 Ply Barrel Co'. Located in Trafford Park, we initially specialised in making plywood kegs - the 1930s equivalent to the state-of-the-art drums we manufacture today.
By 1949 our fibre drums were rapidly increasing in popularity, which led to Bowaters taking over the company and moving it to Disley, where we were based until very recently.
As more and more people heard about our packaging solutions, demand increased. In 1956 Bowaters made the decision to expand the site to 168,000 square feet.
A few years later, in 1962, we signed a licence agreement with Continental Can and the original Leverpak was born.
It was not until 1995 that the company was rebranded again, this time becoming known as Rexam Drums. In 2000, Rexam sold its Industrial Packaging Division to Alpinvest VC and the company finally became known as Fibrestar Drums.
In 2007,  the company underwent a management buyout. This was led by our current Managing Director, Colin Pardoe, and Finance Director, Stephen Hornby.
The latest development in our timeline is our move to Hazel Grove in Stockport in 2013. This specially designed, state-of-the-art production site has enabled us to achieve our mission to provide the very best in up-to-date packaging products and services.
For over eight decades we have been dedicated to providing economical, high-quality, versatile packaging for all of our customers; past, present and future. Today, at our new site and with a growing team of 60 fibre drum experts, we look forward to another eighty years of sharing our passion for packaging across the globe.