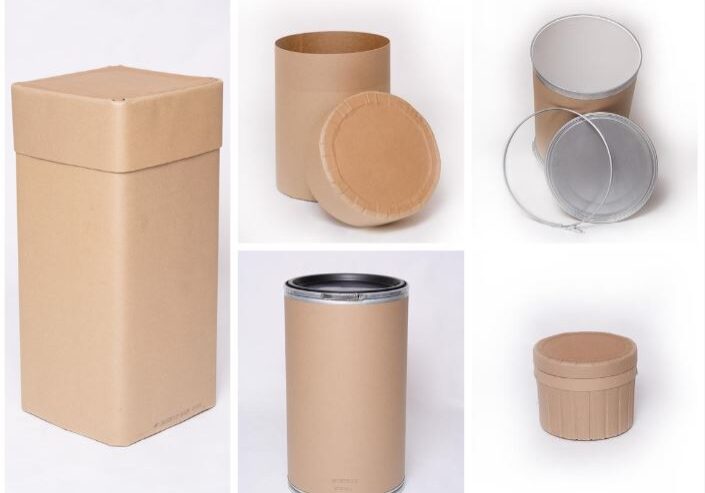 What are fibre drums made of and what are their benefits?
Fibre drums are exceptionally strong and durable industrial containers. Suitable and approved for the transport and carriage of certain dangerous goods. If stored and handled correctly, they can also be reused and reconditioned multiple times.
Sometimes hard to believe, especially if you are used to using steel or plastic drums for transport or storage but think about what was used before plastic was available?
Understanding our product and its history could help recognise many positive benefits our drums might deliver to your business.
Fibre drums can also be called fibreboard or cardboard drums. The type of fibre, cardboard or fibreboard that's used to manufacture these kegs is known as virgin kraft paper.
Virgin kraft paper is durable and resilient paper, used for over 70 years and ideal for industrial packaging. It is mainly sourced from sustainable managed and audited forestry in Scandinavia.
The term 'virgin' refers to the fact that this kraft paper has not been recycled, which makes it stronger. However, it does contain up to 30%  recycled content.
The key benefits of Virgin Kraft paper are:
Produced with renewable and sustainable materials & using environmentally friendly methods. 50% lower CO2 emissions that plastic or steel
Cost-benefits in comparison with steel & plastic.
Strong and resilient.
Long-lasting material which enables the drums to be used multiple times.
Can be stored outside with the addition of barriers.